PrestaShop
PrestaShop is a powerful platform for online stores, which appeared in 2007 and was loaded more than 1000 times during the first month. You can ask why did it become so popular? The answer is logical: PrestaShop is one of the best open source e-commerce solutions that is free. In simple terms, this is an ideal solution for your online store with goods, categories, filters, delivery and payment options, SKU and bar codes, warehouses and import of Excel products, etc.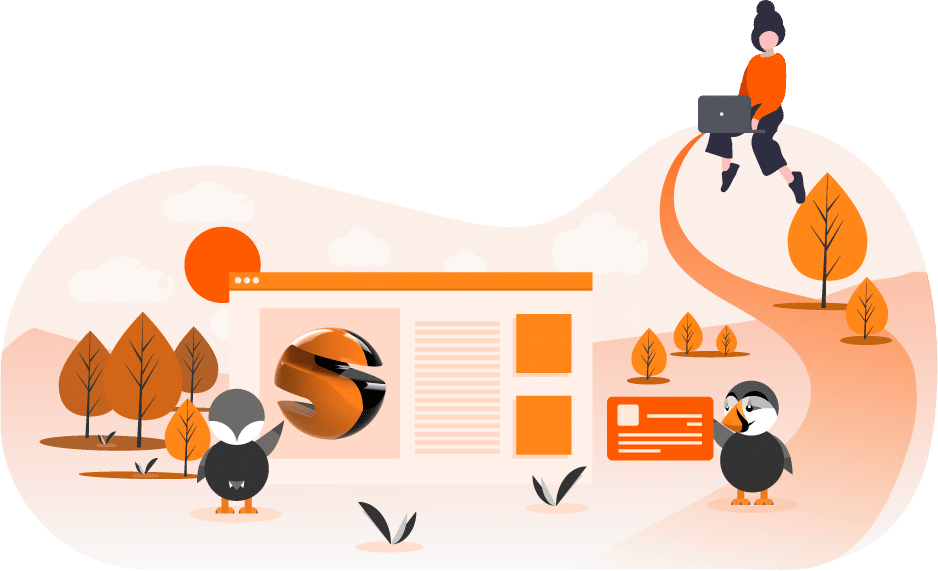 PrestaShop is easy to use, but very functional. Thanks to this combination, already in 2011, the number of PrestaShop downloads exceeded 100 000.
Now about 250 000 online stores around the world are working on this platform. PrestaShop is translated into 60 languages, used in 195 countries. A big plus of PrestaShop online stores are various modules that allow you to significantly expand the functionality of the store, add non-standard solutions. The list of modules for PrestaShop is so wide that you can easily turn a store into a marketplace, such as eBay or Amazon, where sellers can sell their products.
The SoftSprint team is a developer of PrestaShop online stores, as well as various modules. Our more than 5 years experience in Presta has allowed us to become a partner of:
Thirty Bees – https://thirtybees.com;
Agile (Addons-Modules.com – Toronto, Canada) https://addons-modules.com, Presta module developer, specializing in using the Marketplace in Presta stores.
Here you can get acquainted with your cooperation with Addons-Modules.com >>>
The SoftSprint team has developed such modules as: an auction module for the marketplace, a module for booking goods (booking), and some other custom solutions.
We like working with PrestaShop and we are ready to create an online store for you right now!
Our plugins: