Revolutionize Your PrestaShop Store with Agile Multiple Seller 1.7
Introduction: In the dynamic world of e-commerce, adaptability is key. PrestaShop, a popular open-source e-commerce platform, continues to evolve with the introduction of innovative modules like Agile Multiple Seller for PrestaShop 1.7.x. This cutting-edge module transforms your PrestaShop store into a thriving marketplace where multiple sellers can seamlessly coexist, offering a unified shopping experience for customers. In this article, we explore the key features, opportunities, and advantages of Agile Multiple Seller 1.7.
Buy a module:
https://addons.prestashop.com/en/marketplace-creation/51936-agile-multiple-seller-17.html
More details:
https://softsprint.net/2021/06/10/agile-multiple-seller-1-7-prestashop-module/
Compatibility and Goal: Agile Multiple Seller is fully compatible with PrestaShop 1.7.x, aiming to empower PrestaShop store owners to create a marketplace environment. The module allows multiple sellers or vendors to share a single PrestaShop store and shopping cart. The store owner maintains control over access to the store, while sellers can list, sell, and manage their products and orders.
Opportunities:
1. Admin Opportunities:
Easily create a marketplace by adding new sellers.
Manage all aspects of seller accounts, including registration approval, blocking, editing, and deletion.
Administer seller products and create new products and categories.
Define registration conditions for new sellers.
View and manage seller orders.
2. Sellers Opportunities:
Manage accounts, store details, and product information.
Add an unlimited number of products in multiple languages.
Clone existing products for efficient management.
Specify delivery methods and create virtual goods.
Manage orders, change status, and communicate with customers.
3. Customer Opportunities:
View products from multiple sellers on a single site.
Create orders with products from different sellers simultaneously.
Receive separate orders for products from different sellers.
Access seller information, contact sellers, and track order status.
Settings:
Admin Configuration Page:
Set seller terms & conditions.
Choose payment collection mode.
Define shopping cart mode.
Configure listing approval requirements.
Customize approval notifications to sellers.
Set conditions for customer-turned-seller registration.
Seller Configuration Page:
Access basic statistics and order summaries.
Add business information, including company name, logo, and address.
Manage products, stock, prices, images, and categories.
Review and manage orders, change statuses, and respond to customer inquiries.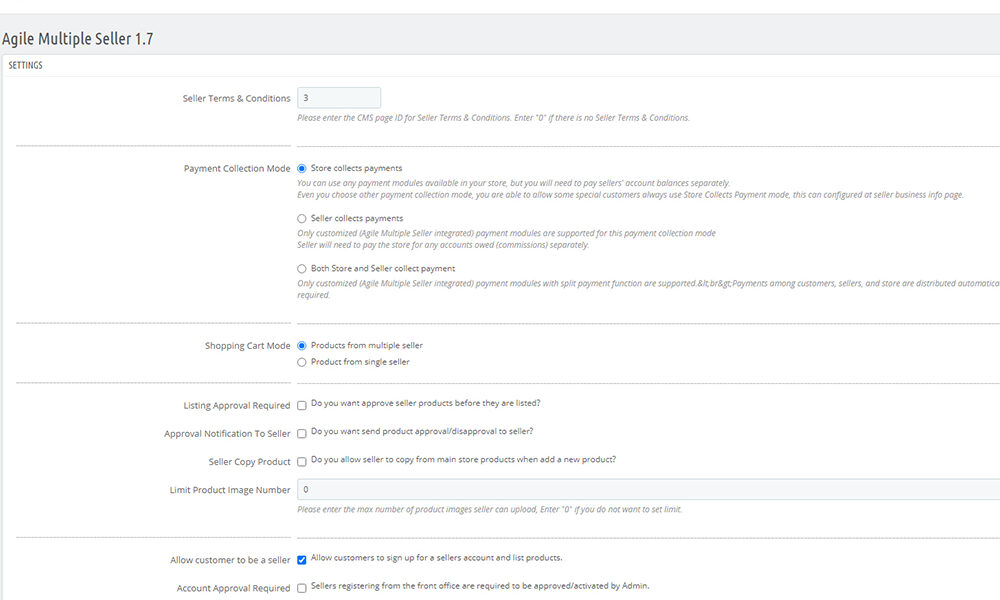 Installation:
Upload the module through the Backoffice or FTP client.
Install and configure the module through the Backoffice.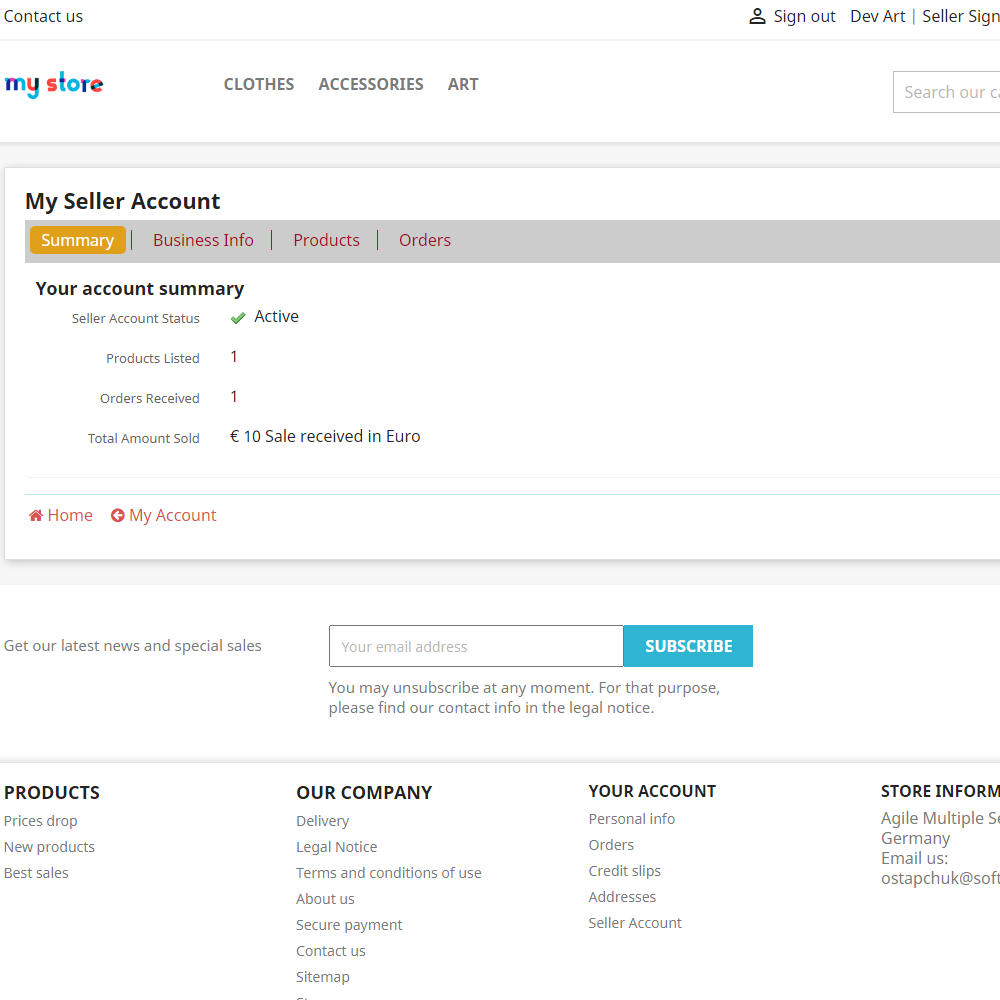 Comparison with PrestaShop Multishop:
Agile Multiple Seller offers unique advantages, such as the ability to determine products and categories specific to a store, customizable delivery and payment methods, the option for customers to buy from multiple stores, and the ability for customers to set up their own stores and sell goods.
Conclusion: Agile Multiple Seller 1.7 stands as a game-changer for PrestaShop users, opening up new possibilities for creating a dynamic and competitive online marketplace. Elevate your e-commerce experience by exploring the potential of this module, available at Agile Multiple Seller 1.7. Transform your PrestaShop store into a thriving marketplace and embrace the future of e-commerce.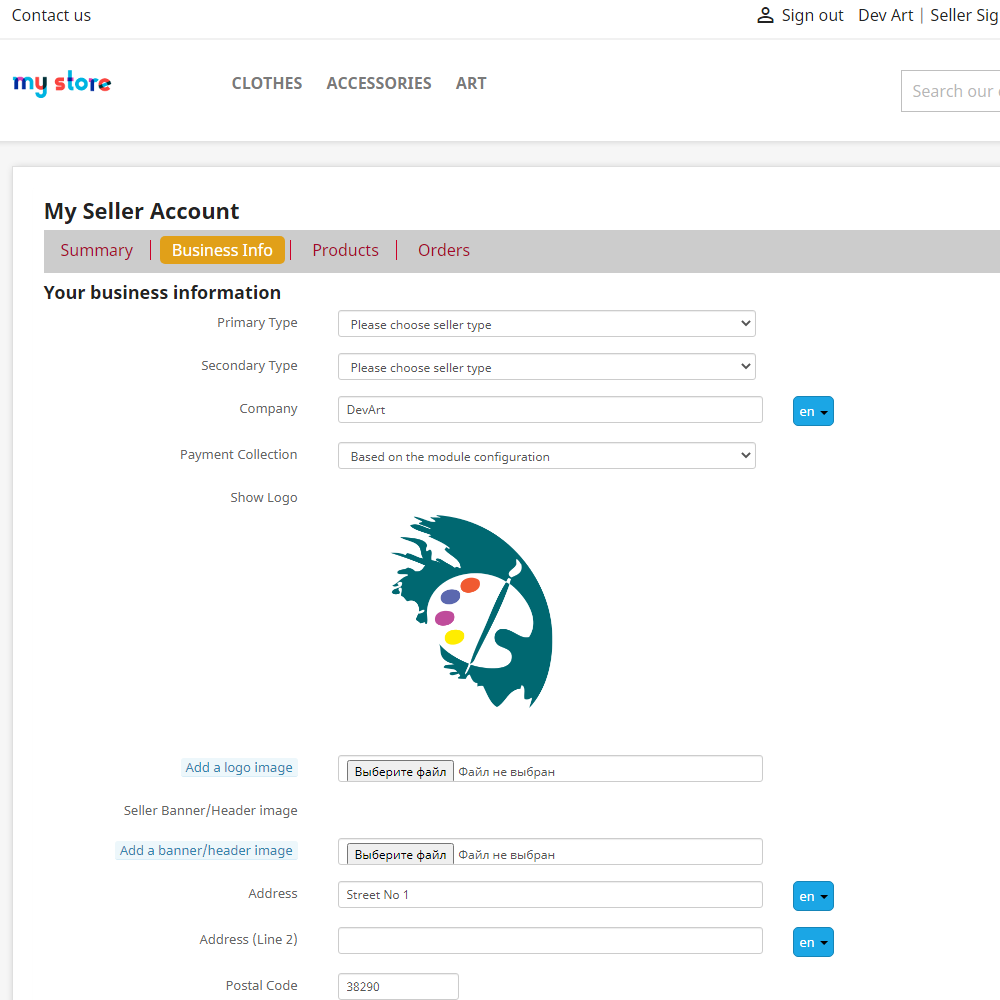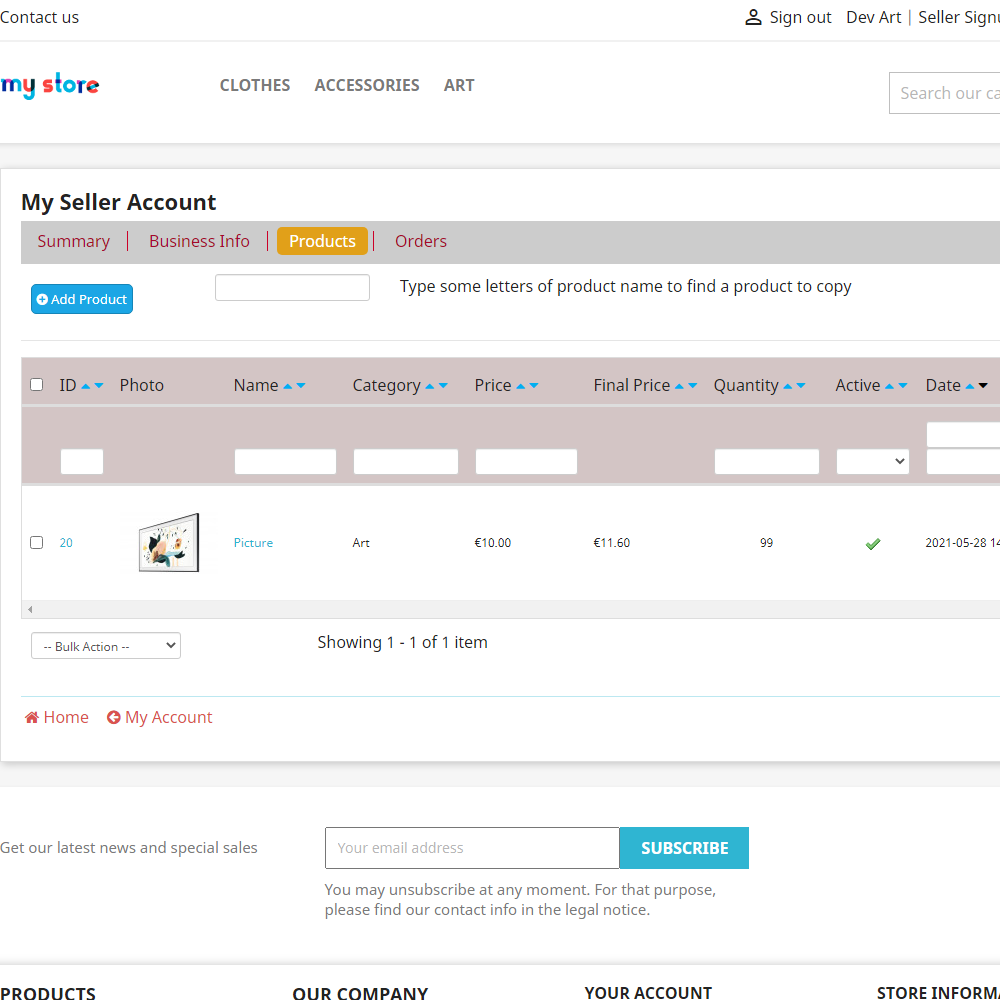 The Agile Multiple Seller 1.7 module brings a wealth of functionality to PrestaShop, offering a variety of use cases where its features can prove highly beneficial. Here are some scenarios in which this module can be particularly useful:
Marketplace Creation:

Use Case: You operate a PrestaShop store and want to expand its offerings by transforming it into a marketplace where multiple sellers can list and sell their products. This module allows you to effortlessly create and manage a marketplace environment.

Diverse Product Catalog:

Use Case: Your e-commerce business involves a diverse range of products, and you want to collaborate with different sellers who specialize in specific product categories. The module enables you to bring together various sellers, each contributing to the overall diversity of your product catalog.

Efficient Seller Management:

Use Case: As the admin or store owner, you want a streamlined process for managing multiple sellers. The module provides tools to easily approve new seller registrations, edit or block seller accounts, and oversee their products and orders from a centralized admin interface.

Enhanced Customer Experience:

Use Case: You aim to offer your customers a comprehensive shopping experience by allowing them to explore and purchase products from multiple sellers within a single website. The module facilitates a unified shopping cart and checkout process, enhancing customer convenience.

Empowering Individual Sellers:

Use Case: You want to empower individual sellers to manage their own accounts, stores, and product listings. Sellers can efficiently add, edit, and manage their products, providing them with a user-friendly interface and tools for effective store management.

Customizable Delivery and Payment Methods:

Use Case: Your marketplace requires flexibility in terms of delivery and payment methods. The module allows each seller to customize their preferred delivery and payment methods, providing a tailored experience for both sellers and customers.

Support for Virtual Goods:

Use Case: Your marketplace includes virtual goods, and you want sellers to have the ability to create and manage these products. The module offers features for sellers to specify delivery methods for virtual goods, ensuring a seamless transaction process.

Multi-Language Product Management:

Use Case: Your target audience is multilingual, and you want sellers to be able to add and edit product information in different languages. The module aligns with PrestaShop settings, allowing sellers to manage product data in multiple languages.

Customer-to-Seller Conversion:

Use Case: You want to encourage customers to become sellers on your platform. The module provides an option for customers to sign up as sellers, list their products, and participate in the marketplace, fostering a sense of community engagement.

Order Splitting for Multiple Sellers:
Use Case: Customers frequently purchase products from different sellers, and you want to ensure that each seller receives separate order notifications. The module enables order splitting, ensuring that sellers have clear visibility and control over their individual orders.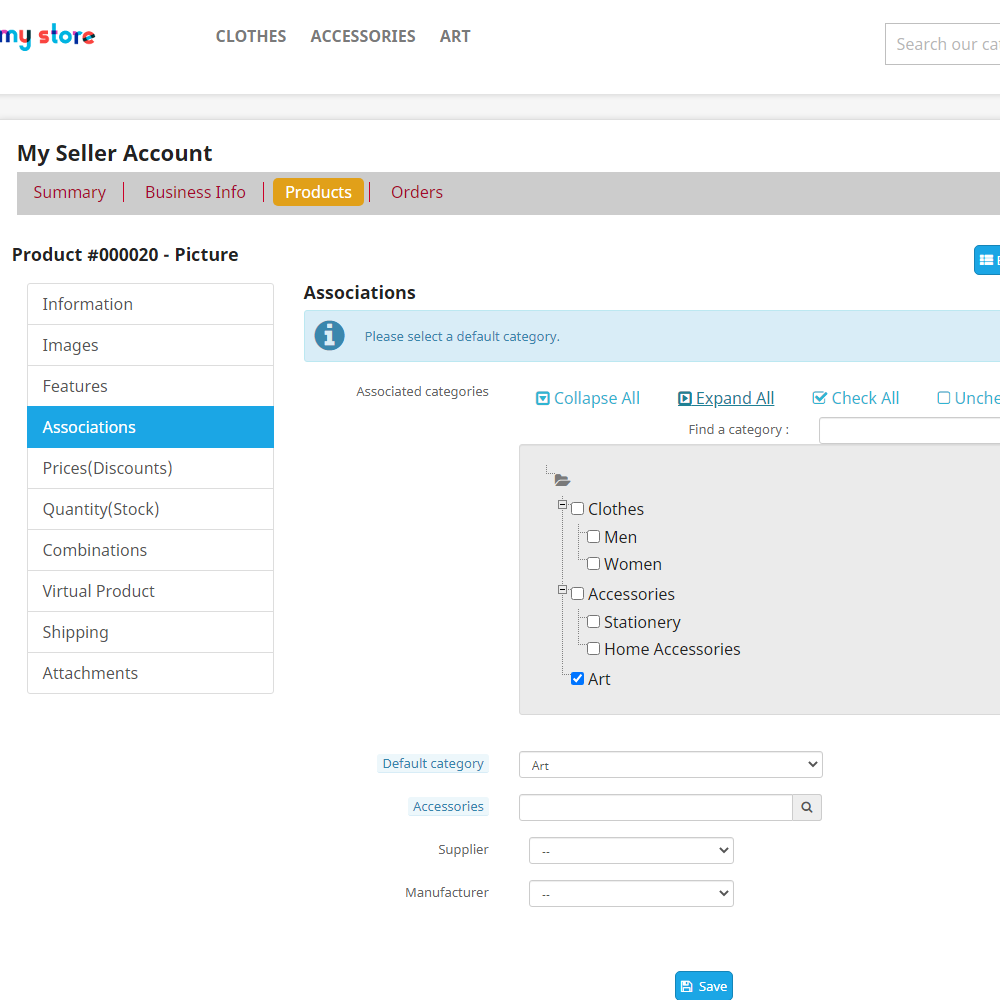 In summary, the Agile Multiple Seller 1.7 module is versatile and can be applied in various scenarios to enhance the functionality and competitiveness of PrestaShop stores transitioning into dynamic marketplaces.
Buy a module:
https://addons.prestashop.com/en/marketplace-creation/51936-agile-multiple-seller-17.html
More details:
https://softsprint.net/2021/06/10/agile-multiple-seller-1-7-prestashop-module/