habdica.co.il – WordPress reference site for Israel communication companies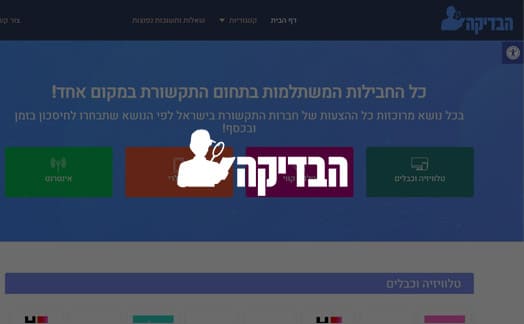 A reference site for Israel communication companies – https://habdica.co.il/, based on WordPress, required some improvements and our team actively worked on the resource!
SoftSprint has been developing a filtering, sorting, comparison system. We worked on cards for Internet providers (mobile and landline). On this WordPress site, various parameters were set up, such as speed, price, volume of services, etc., which acted as criteria for comparison, filtering or sorting. As a result, the startup became the guide to the world of Israel's Internet providers.
Over the years SoftSprint has accumulated vast experience with the WordPress platform. The knowledge base of developers makes it easy to customize any WordPress resource. So habdica.co.il has been improved quite efficiently and quickly. Contact us!
During the development, we used the following technologies and methods:
— WordPress
— HTML5
— CSS3
— Flexbox
— Bootstarp
— PHP
— Ajax
— jQuery
— RESTful API, ect.