suche-profi.de – a German marketing platform on PrestaShop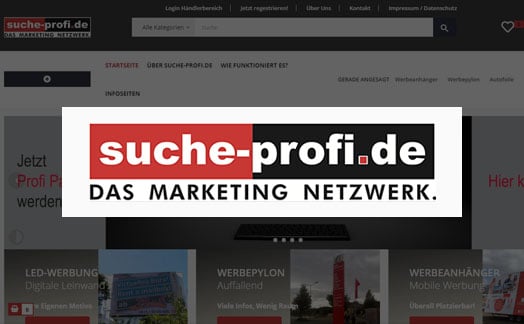 PrestaShop is very popular around the world so the number of online-shops and platforms working on this "engine" is growing rapidly.
suche-profi.de is a German marketing platform on PrestaShop, which enables sellers to offer their own services, products.
SoftSprint's developers, being PrestaShop guru, have developed a huge number of sites, which helped many entrepreneurs expand the market for their products.
As for suche-profi.de, on this PrestaShop resource we worked on the similarity of the front-end to the original design, eliminated the conflicts of mobile adaptation, etc. In addition, we upgraded product detail pages, set up animations for quick viewing, and performed other tasks on the site.
When upgrading the search engine on suche-profi.de, our SoftSprint team integrated the ability to search by price filters, search by seller's name, and also created the ability to add other filters.
Working with modules is also our merit: the AGILE modules (https://addons-modules.com) group has been optimized, the ability to add cities to the database, as well as customizing module options to customer needs, has been introduced.
Working on the resource, our developers used the following technologies:
– Smarty
– PHP 7.x
– HTML5
– CSS3
– Flexbox
– Bootstarp
– Ajax
– jQuery
Contact us, PrestaShop gurus help you to develop your online store on Prestashop!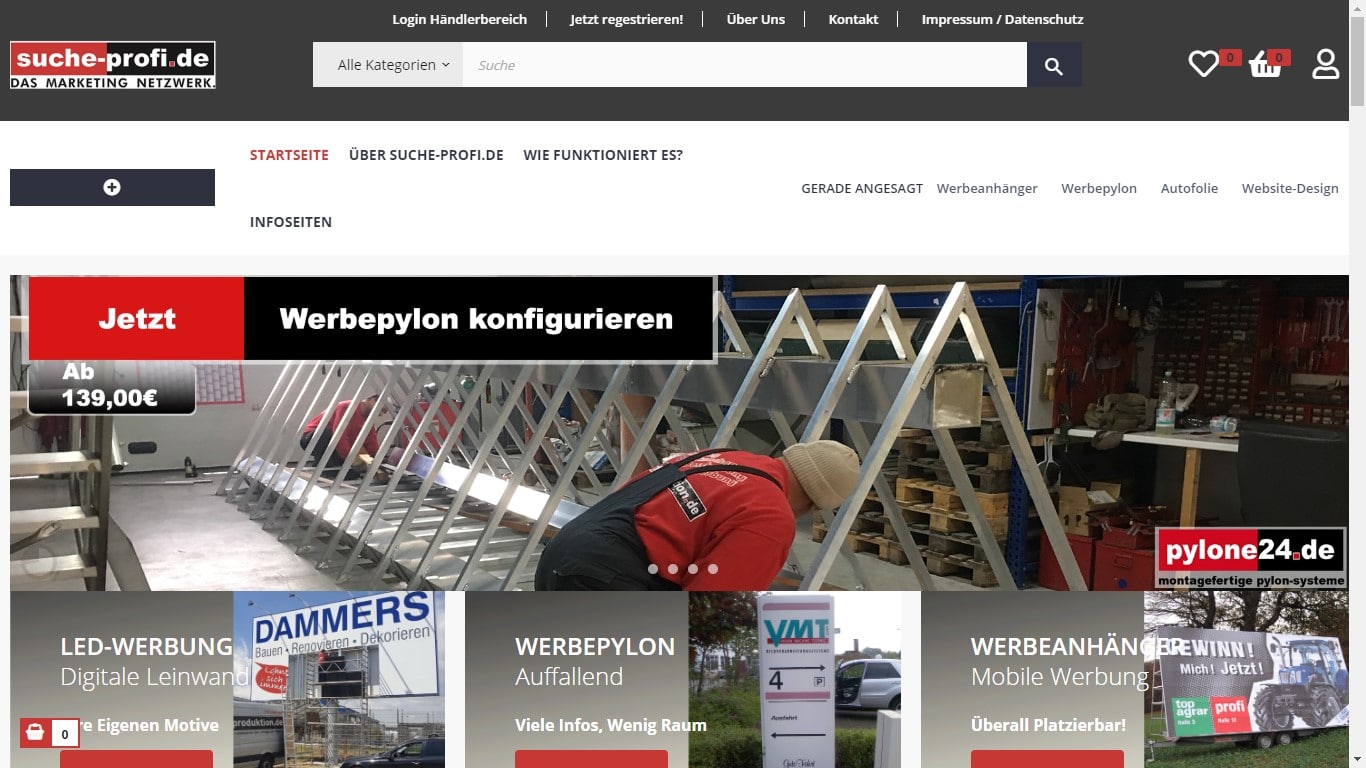 Link: https://suche-profi.de