WordPress sputniktv.co.uk corporative website with qTranslate X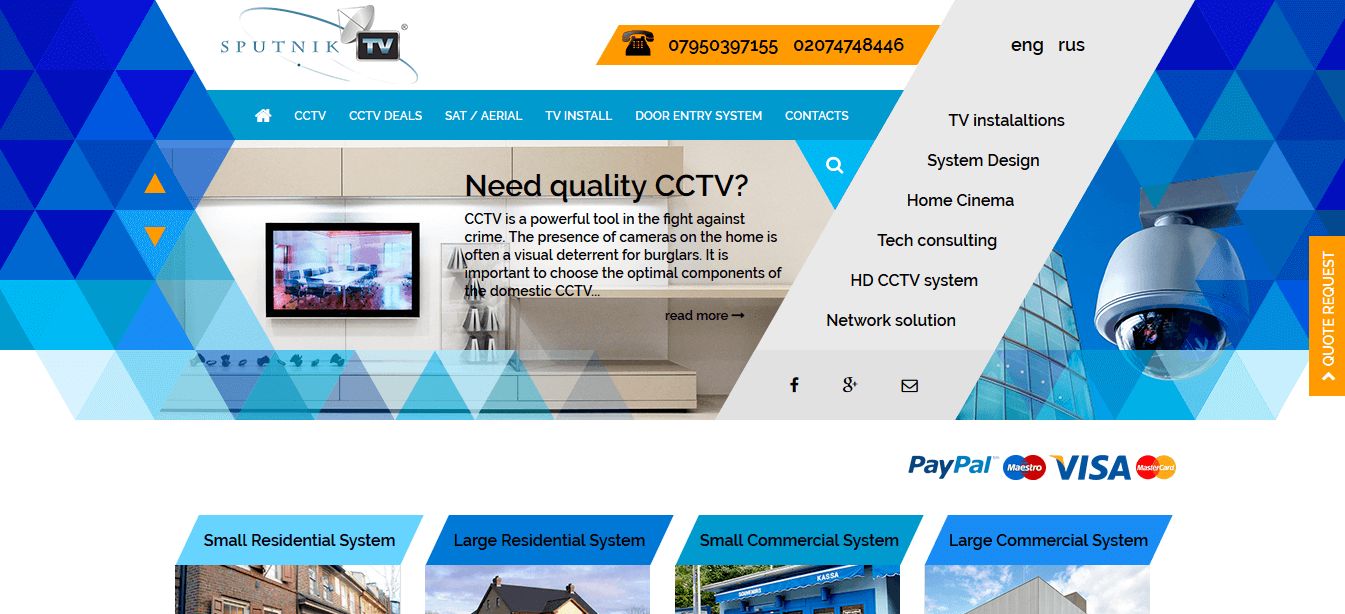 What is the best recipe for a modern small website? There can be many options: starting from static pages, sales funnels (Landing), to exclusive and expensive sites on frameworks CakePHP, Yii, Codeigniter etc. In fact, the best solution is that, which development cost will be minimal for the customer, but it will ensure maximum search traffic.
CMS WordPress takes a strong position from the search engine optimization point of view, being the most popular platform in the world (however on the moment of this post publish). So it was natural, that WordPress has become the basis for the site of our client, whose business is connected with CCTV surveillance cameras for home and commercial use, security systems, satellite TV, SAT and other media services.
Brand-materials developed for the corporate transport have helped us to create a fresh, modern web design with inherited colors, corporate identities and the general concept of Sputnik TV Ltd.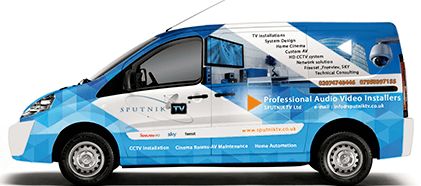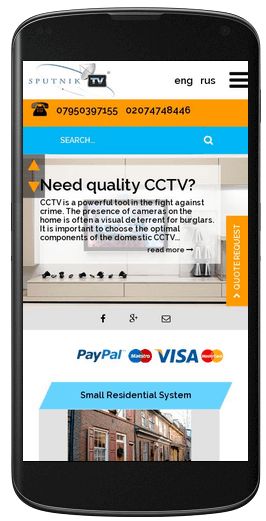 Finally PSD design was created (PhotoShop) for different devices (desktop versions with different resolutions, mobile and tablet versions of the site) and formed the basis of the new custom WordPress theme. You can use the Google service to check the mobile adaptability and friendliness: https://www.google.com/webmasters/tools/mobile-friendly/?url=http%3A%2F%2Fsputniktv.co.uk
The site is fully optimized, which provides it more high positions at SERPs the other competitors with the similar characteristics.
Visual design and HTML-layout elements include font Font Awesome icons, which are used in the top menu icons, blog posts and footer. Website sputniktv.co.uk is multilingual and has 2 languages thanks to the plugin qTranslate X. It provides super-easy content / site content management for the not dedicated to WordPress administrators – multilanguage management is really very simple.
In addition to the pages which are describing Sputnik TV Ltd services, the site offers an integrated blog with the latest news from the sphere of surveillance cameras and security systems at various levels. It is obvious that this solution improves the website SEO!
As a result, the client received the reliable and modern product for the reasonable price. Do you need a similar site? Contact us!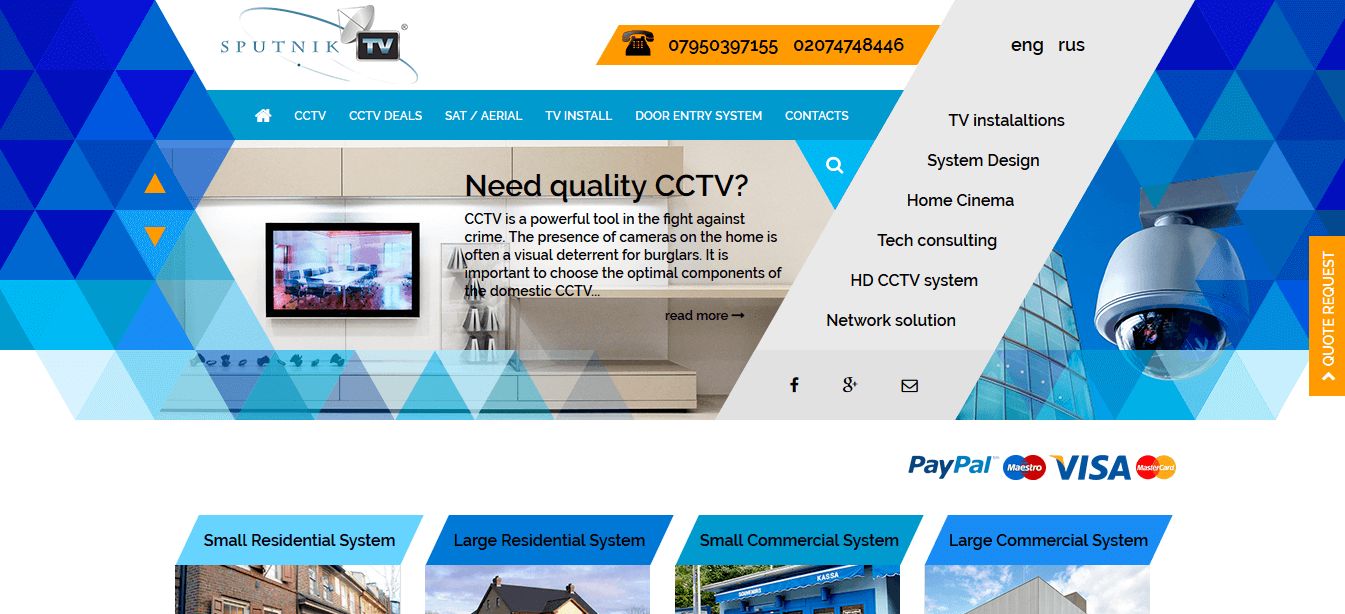 Project: http://sputniktv.co.uk/