darteldesign.com – CakePHP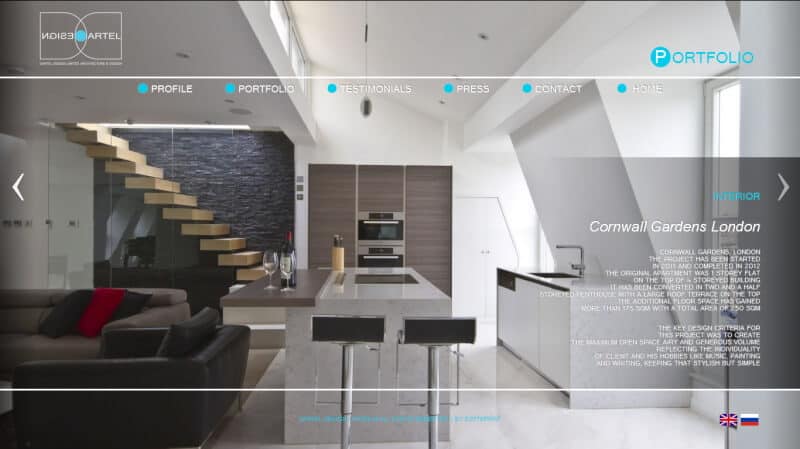 The site of design and architecture studio http://darteldesign.com is written on CakePHP framework, using HTML5, CSS3 feature. The website design is adaptive and optimally displayed on most portable devices (tablets and smartphones).
The site idea is in the maximum demonstration of DARTEL DESIGN studio portfolio: every object of the portfolio is a slider of images that occupy the entire screen area. The slider has image management, so you can easily flip through wonderful photos from the DARTEL DESIGN portfolio.
Admin-panel is written on CakePHP and has flexible options: adding new work in the portfolio with the description, the name in Russian and English languages. The site administrator can quickly add unlimited number of photos to the portfolio work. Works in the portfolio are displayed in chronological order: recent works are displayed at the top. Thanks to thought-over functionality, the site administrator for his own can change the works order in the portfolio, create new site pages, other.
We wish success to professionals from DARTEL DESIGN!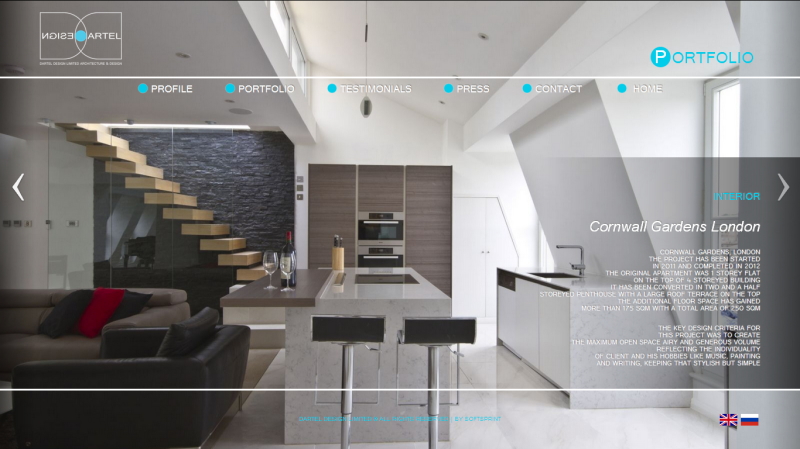 Project: http://darteldesign.com