Is PrestaShop better than WordPress?
This question is raised here:
https://www.quora.com/Is-PrestaShop-better-than-WordPress
Let us discuss more deeply;)
Well, Presta is much more powerful as e-commerce CMS, then WordPress, which is mostly blog-platform… Yes, WooCommerce is a cool hybrid solution, which transforms your WP to the store somehow, but it's not what you could need after time, when you'll arrange your sales professionally!
Though there are hybrid solutions, which allow to arrange mix-approaches, like:
– you use PrestaShop as the background with all products, orders, etc
– you use WordPress to spread products and raise traffic.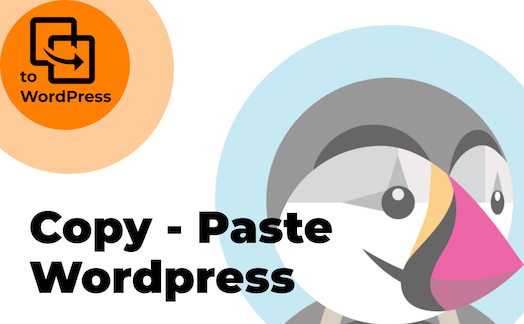 It could be gained by this module:
https://softsprint.net/2022/05/23/copy-paste-to-wordpress-prestashop-module/
The logic is quite simple:
module generates some code in Presta, which you copy;
paste this code to the post or page of WordPress;
all selected PrestaShop products and categories will be shown in your WordPress
What's cool towards this:
– you can customize styles and look of this code-snippet: how will those products and categories look like in WordPress (sizes, colors, fonts, etc)
– you can set necessary rules of actions: what should be done on WP (either redirect to Presta product page or checkout, etc)
Finally this hybrid approach will boost your common sales, as WordPress will become like a site-satellite of Presta and will increase your traffic!
Follow this link for extra details:
https://softsprint.net/2022/05/23/copy-paste-to-wordpress-prestashop-module/